​Big projects need big backers. These aren't the kind of backers that make giant contributions to your Kickstarter (although those are great, too); these are the backers who will not only contribute to your Kickstarter, but who will also provide enthusiastic support when your project needs it most.
 
The role of cheerleader is frequently derided (everywhere, but also in business management circles). A cheerleader denotes a sideline position—someone who isn't actually playing the game and whose input is therefore superficial. But a cheerleader doesn't have to be a mouthpiece for empty and purposeless praise, and cheerleading doesn't need to come at the cost of the real-talk that gets things done.
 
The best cheerleader is an empathic listener who supports a project by considering possible throughways through challenges. A cheerleader responds to a crisis not by ignoring it and hoping it can be rah-rah-ed away. A cheerleader responds to a crisis by listening and offering positive feedback and a few tactical suggestions for a way forward.
When undertaking a big (or team-based or many-stepped or project-managed) project, a cheerleader is indispensable.
But big projects also benefit from eyerollers.
Austin Kleon
, responding (sort of) to Jon Lovett and George Lucas, recently wrote about that critiquing voice that helps keep projects in check. Although Kleon writes more specifically about artists and the undermining efforts of outsized egos, eyerollers also play an important role in making sure projects fulfill their goals. An eyeroller does not naysay for the joy of expressing cynical skepticism; an eyeroller (a good, useful eyeroller, that is) acts as an editor and a critic, deploying skepticism to ensure that a project reaches its stated goals.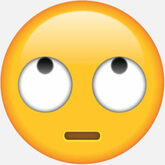 Cheerleaders and eyerollers can benefit any project. When assembling your team—whether formally or informally—decide who will cheer you on and who will keep you in check. 
​
https://www.modernwritingservices.com/wp-content/uploads/2020/01/logo-edited-copied-pasted-transparent-e1578937984179-300x119.png
0
0
Molly Gage
https://www.modernwritingservices.com/wp-content/uploads/2020/01/logo-edited-copied-pasted-transparent-e1578937984179-300x119.png
Molly Gage
2019-03-12 00:00:00
2020-01-14 20:11:26
Cheerleaders and Eyerollers