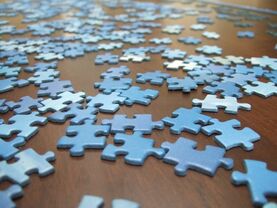 It's hard to find the time for in-depth project review. It's harder to adopt the can-do attitude necessary for efficiently editing a project. But it's hardest of all to realize that in the time you've taken to review and edit, your collaborator has changed your working version of a project draft.
Collaboration is a fact of life. Like all worthwhile (group) work, it requires time, energy, and the wherewithal to relocate your personal sense of value away from effort and onto the project itself.
Whether it's a team of two cowriting a book or a team of eight running a nonprofit, effective project collaboration requires open communication, adherence to work flow, and the right tools for the work.
Zoho and Github, which are but a few comprehensive integrative solutions for small businesses, are fine. But they're not necessary for good project-specific collaboration. Google Docs and Dropbox Paper speak to this purpose, but not as persuasively as Microsoft 365.
Google Docs is free, accessible, and has many text-based and formatting features. But it requires good, stable internet access, and although it offers excellent note-taking features, it can be frustrating to use when working with others on high-stakes docs.
Dropbox Paper is also free and accessible, with a simple modern interface and superior media integration (making it a great option for collaborative design). But its simplicity means it lacks all but the most basic text and formatting features.
Docs and Paper include tools for collaboration (edits, suggestions, comments, chat), but these tools are so integral to the apps that they sometimes cause new problems. Google Docs, in particular, can cause maddening frustrations when various contributors actively edit and comment at the same time.
To solve some of these problems, consider Microsoft 365. It's a hypercapable version of Word that offers the same collaborative tools as Docs and Paper, including tools for real-time collaboration ("coauthoring" in Word terminology), but as a supportive feature, not a main function.
Tools for efficient collaboration are meant to streamline group work and laborious back-and-forth exchanges. Sometimes, though, collaboration is overvalued. When it's too easy to invite in contributors, too necessary to chat about inconsequential details, and too typical to duplicate work, it's time to try something else. In these cases, consider using an app that fosters (and rewards) a clear and clearly communicated work flow, builds in the space for engaged work, and creates the distance in which everyone can take a project-first approach.
---
https://www.modernwritingservices.com/wp-content/uploads/2020/11/mws_logo_lockup2-1-1030x220.png
0
0
Molly Gage
https://www.modernwritingservices.com/wp-content/uploads/2020/11/mws_logo_lockup2-1-1030x220.png
Molly Gage
2019-04-23 00:00:00
2023-10-12 16:33:48
Working Together