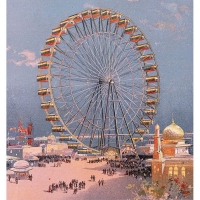 Against the black backdrop of 500,000 lives lost to COVID, vulnerability has lost is millennial sheen. It no longer feels like it refers to Brené Brown's shame, or offers an opportunity for full, open-hearted living. Now, it also refers to the fact of feeling—and being—a persistent target for viral attack.
There will be a time to consider the effect of enforced vulnerability and the perils of promised protections (not practical safeguards like masks and social distancing—which stand as both best defense and comprehensive weaponry—but the promised protection of partisan rhetoric).
Here, I focus more narrowly on the ways vulnerability acts as its own rescue. We may be trapped by its enforced passivity, and we may, in the heart of winter, too closely feel the captivity, but vulnerability suggests we aren't only trapped.
Its etymology suggests vulnerability is both jail and key: The word grew from Latin stock to wound, and, in the seventeenth century (if not beyond), it meant both having the power to wound and being susceptible to wounding.
What lessons can we draw from these referential foes? Etymology doesn't typically offer much of practical value, but word play can lead to meaningful contemplation. It's a power we can generate for ourselves, and that itself can be a kind of safety.
Today's vulnerability is an offshoot of contradictory roots. This may help us more clearly see our individual and collective responsibilities. We're vulnerable in the sense that we can be wounded, get sick, stay sick, die. But we're vulnerable in the sense that we can wound and sicken others, too. By better grasping our individual vulnerability, and by recognizing our vulnerability in terms of others, we acknowledge that we're vulnerable as a collective, too.
As we pass the signpost marking this quarantine year, we can mark our strength in terms of our ability to accept this and its many related discomforts. We now know the associated cost of denial: When we fail to accept that we  are vulnerable, we relinquish the power we have to keep ourselves and others safe.
https://www.modernwritingservices.com/wp-content/uploads/2020/11/mws_logo_lockup2-1-1030x220.png
0
0
Molly Gage
https://www.modernwritingservices.com/wp-content/uploads/2020/11/mws_logo_lockup2-1-1030x220.png
Molly Gage
2021-02-24 16:21:59
2021-02-24 16:47:59
Uncomfortably Vulnerable