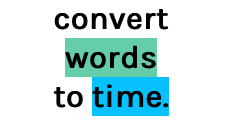 Giving a talk, presenting a slide deck, teaching a class, delivering a keynote, conducting an interview, and other performances often provoke uncomfortable anxiety. Whether it's a low-key motivator of a stronger performance or produces a more debilitating flight-or-flight response depends less on the presenter's personality and more on perception and preparation.
Although glossophobia (literally/delightfully, tongue (glosso) fear (phobia)), or speech anxiety, can manifest in uncomfortable ways, anxious performers can rejoice. Why? Because anxiety is mitigated by preparation, and preparation influences perception: When performers perceive themselves as well-prepared, they perform better.
We've discussed tools for presentation preparation, but there are also important tools for developing softer, interpersonal skills. For example, learning the efficacy of an artful pause can differentiate a compelling talk, presentation, lecture, speech, or interview from a "meh" one.
Periodically pausing in the midst of a performance opens up space for your audience to respond or ask questions or reflect, and it conveys your comfort with your material, even if the comfort isn't real. Pausing helps to promote listening and depends on the ability to conclude, whether a thought, a main point, a response, a slide, or a speech.
Listening and concluding can be hard to master in a performance setting, partly because talking too much and too fast is a contextual symptom of anxiety. However, it's so important to show your audience that you're comfortable inviting their scrutiny (and can withstand it) that preparation is worthwhile. Help yourself by using a word-to-time converter.
The tool's purpose is straightforward: Input your word count and your talking speed, and converts it to time. Its import is clear for presentations, but the tool can help build response and reflection into any performance.
Presentations and other performances put you on display, suggesting a one-way delivery of information. But excellent and impactful presenters know that the best presentations are a shared experience by which both audience and presenter learn something. If anxiety inhibits your ability to deliver a best-level presentation, tools like words-to-time can help.
https://www.modernwritingservices.com/wp-content/uploads/2020/11/mws_logo_lockup2-1-1030x220.png
0
0
Molly Gage
https://www.modernwritingservices.com/wp-content/uploads/2020/11/mws_logo_lockup2-1-1030x220.png
Molly Gage
2019-09-10 00:00:00
2020-01-14 20:10:44
Listen Up!