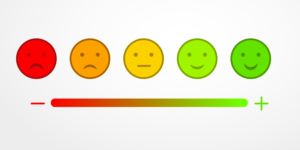 Asking for feedback isn't easy. It's not easy for anybody, and it's especially not easy for writers.
In our workaday professional lives, feedback is a necessary efficiency. It offers an opportunity to put in a targeted effort when it's still useful to do so. We may grit our teeth and assume a protective position, but we ask for feedback anyway. Perhaps we'll find our efforts have been sufficient and well-placed, but we know to prepare for the possibility that more, better effort is necessary.
In our writing lives, however, soliciting feedback and critique can feel a bit more impossible. Although writing is a professional pursuit, it often requires intensely personal inputs, not just the proverbial blood, sweat, tears, but also hours of time and muscular effort. When you have tried very hard for a very long time to express a very difficult idea that's very important to you, it can feel almost dangerous to find out if those efforts have been well placed.
In addition, writers, whether part- or fulltime, nonfiction or fiction, often feel a deep sense of intimacy with their work. Passion projects, career capstones, or manuscripts that have been years in the making are frequently imbued with a writer's hopes, dreams, and desires. Once a manuscript takes shape, you may feel it contains too much of your essential self to be offered up for critique.
Do it anyway.
We all know that feedback (almost) always makes its object stronger. This is particularly the case for writing, where feedback can help writers widen the gap between their experiences and their representation.
As previously discussed, this gap is necessary: We want the gap—we need the gap. Without it, our experiences are too insular and singularly referential to be meaningful to others. Feedback can let us know if our writing offers a real and useful guide through our interiority.  
Feedback's value is ultimately universal: It's (almost) always an aid to efficiency, enabling  that targeted, useful, and necessary effort. Writers may need to assume a protective position and armor themselves, but they should take every opportunity to solicit feedback, too.
https://www.modernwritingservices.com/wp-content/uploads/2020/11/mws_logo_lockup2-1-1030x220.png
0
0
Molly Gage
https://www.modernwritingservices.com/wp-content/uploads/2020/11/mws_logo_lockup2-1-1030x220.png
Molly Gage
2021-10-20 19:31:25
2021-10-27 02:13:02
Hard Conversations