Most of us intuitively welcome sleep as one of the best and most important things in life. Its depth and duration redound not just in the quantity of our years but in the quality of those years, too. When National Geographic took an in-depth look at the benefits of sleep, it found that during sleep, spindles stimulate the cortex and help categorize new info according to the old info we've already acquired. And in episode two of its third season, Radio Lab showed how certain tasks can be better completed (or completed in the first place) after a good night's—or even a good nap's—sleep.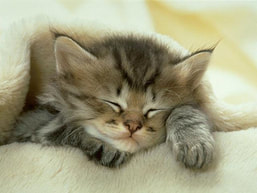 Old research has frequently spoken to the brain benefits of this kind of "offline learning," but new research argues that even tiny breaks are important to achieving new tasks. When we combine the ameliorating effects of resting and the incremental achievements gained through micro-ambition, we gain a better picture of "micro-offline gains": the very small but very necessary work that enables skill acquisition.
Micro-offline gains suggest that skill acquisition depends not (or not just) on the active effort to learn a new skill or to complete a task but in the periods of rest we offer our brain to consolidate the information it's working so hard to acquire. Ultimately, when we tax our brains with learning a new skill or staying focused on a big, integrated project, we accomplish more when we offer our brain more, very short, breaks.
Even when they're just seconds long, these tiny breaks can aid our completion of the task at hand (or at least can aid our accomplishment in the steepest part of the learning curve). Unfortunately, the breaks aren't the kind that include Instagram or other semi-conscious scrolling; rather, they're micro-moments that mimic the consolidating effects of sleep.
Summer is a time for downshifting. Although I've already contributed to this cause by advocating for aiming lower, I'm now also arguing for interrupting your project with more guiltfree breaktime. This is especially true for my clients who struggle to make summer the most productive season of writing. It turns out that scheduling many opportunities for micro-offline gains can help with making connections and building arguments. The season requires it, and your brain will thank you by becoming smarter, faster.
https://www.modernwritingservices.com/wp-content/uploads/2020/11/mws_logo_lockup2-1-1030x220.png
0
0
Molly Gage
https://www.modernwritingservices.com/wp-content/uploads/2020/11/mws_logo_lockup2-1-1030x220.png
Molly Gage
2019-06-24 00:00:00
2020-01-14 20:10:44
Take Tiny Breaks