Book-Related Resolutions: Just as Hard to Keep as the Others
As has been documented (here and…everywhere else), I welcome the opportunity forced by the new year to reflect on the old, contemplate the present, and imagine a better, slightly more accomplished future. 
But reflecting on the old means reflecting on very many resolutions I've failed to uphold. So, when I make resolutions, I make one or two, in areas of life I actually want to spend time in, and small enough so I have a chance of fulfillment.
In this respect, the #2020bookchallenge is a hazard and an opportunity.

My 2020 book challenge is much less ambitious: I want continue tracking the books I read (a prior, miraculously successfully met resolution) and also track why I read the book in the first place.
The Newsletter Age has resulted in many excellent book recommendations, but they are hard to track. When I finish a book, whether I loved or hated it, I want to (mentally, at least) discuss it with its recommender. Yet, by the time I receive and then read the book, its provenance has vaporized with the mists of memory. 
The Library Extension tool and my trusty Excel spreadsheet are going to help me keep this resolution. The former (for Chrome or Firefox) will find the book at my local library the moment it's recommended, and Excel will track its provenance. 
It's too late for Trust Exercise–I reserved it in 2019 but no longer remember who recommended it–but I trust I'll be able to engage in many more mental dialogues in 2020.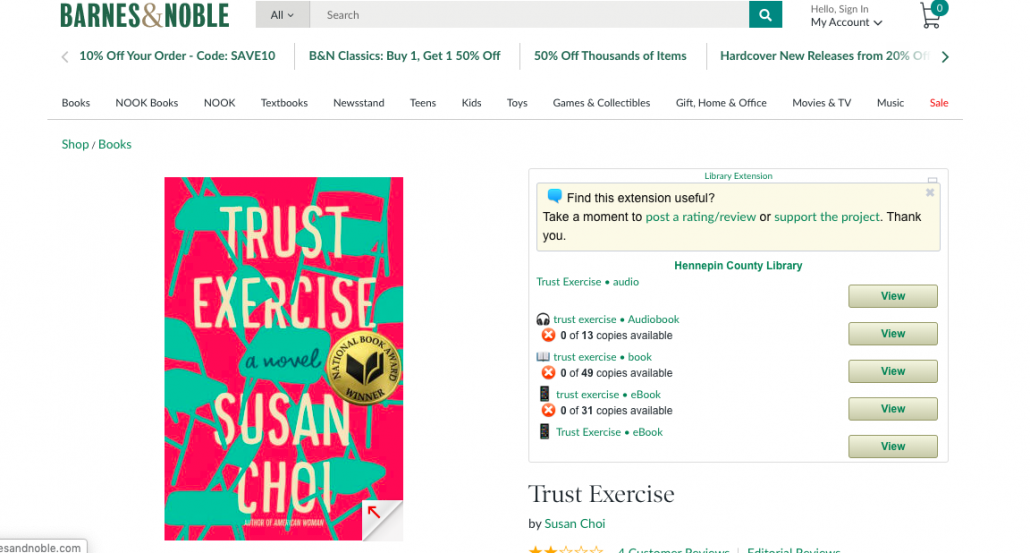 https://www.modernwritingservices.com/wp-content/uploads/2020/11/mws_logo_lockup2-1-1030x220.png
0
0
Molly Gage
https://www.modernwritingservices.com/wp-content/uploads/2020/11/mws_logo_lockup2-1-1030x220.png
Molly Gage
2020-01-20 15:12:00
2020-01-19 23:30:05
Book-Related Resolutions: Just as Hard to Keep as the Others